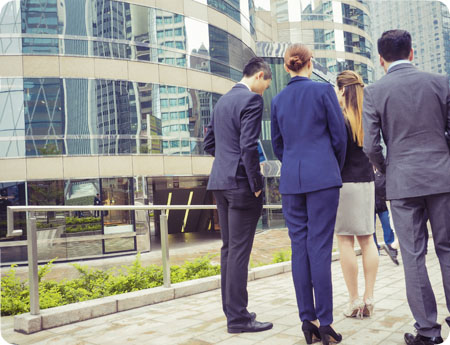 Among international employers, there is a growing frustration with the lack of graduates who are actually work-ready and able to function in a sophisticated, fast paced business environment.
One example of this "skills disparity," in China, the number of students graduating each year from university or vocational school has risen remarkably, from 1 million per year in 2000 to 6.1 million in 2011 according to the China National Bureau of Statistics. There is no lack of graduates, but these students are finding that even with a college degree, they cannot meet the requirements of international employers. The unfortunate result: there are too many graduates unemployed or underemployed.
A Global Shortfall
A survey made in 2012 by the International Labour Organization, assessing global youth unemployment shows a growing critical skills shortage. This worldwide survey of employers states that only 43% (of employers surveyed) agreed that they could find enough skilled entry-level workers to meet their needs. The "skill shortage," underemployment and unemployment are not limited to a few countries, these issues have become a growing global dilemma.
The McKinsey Global Institute, a highly regarded research organization, estimates that by 2020 there will be a global shortfall of 85 million high- and middle-skilled workers. The report concludes that if China does not bridge this gap by 2020, the opportunity cost could reach some $250 billion (about 2.3 percent of GDP)-greater than the economic output of Hong Kong or Israel. Educators, employers and governments that are aware of the crisis are seeking reliable research and proven solutions, but finding little real measurable data available.
A Search for Solutions
The Alliance team continually seeks for new answers to the questions and challenges facing our clients.
How can our clients be certain new programs will meet international standards,    and provide needed work skills that students are seeking?
How can we help our clients to adopt this "new world" technology, while retaining the best characteristics of established institutions?
We are dedicated to helping educators and administrators solve serious pressing issues while they manage limitations imposed by budgetary constraints and other limiting factors. Looking to the future, they are striving
to improve student enrollment, increase retention rates and percentage of graduates
to offer students job-readiness skills that will meet the needs of future employer
to raise educational standards, offer internationally accredited content and expand student horizons
to provide teaching career opportunities and incentives for facultyto gain international recognition for the institution.